The Beholder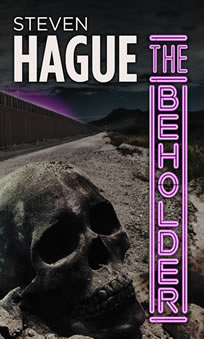 'A major treat for crime fans...it grabs you from page one' - thisiswriting.com
When unlicensed PI Zac Hunter takes on a routine missing person case for a hotshot movie producer, he figures he can do a little good and make a little dough. But as the case sucks him deeper into the seedy underworld of L.A.'s strip clubs and sex dens, he starts to wonder just what the hell he's gotten himself into.
Eight hundred miles away, a deranged serial killer who calls himself the Beholder has a master plan. He's waited the best part of twenty years to get reacquainted with Hunter, and now he finally has the object of his obsession in his sights.
As the two men draw inexorably closer, the death toll climbs on both sides of the U.S./Mexico border, while the misery of illegal immigration and enforced prostitution is laid bare.
Soon, the Beholder's depraved scheme will bring about their reunion, and Hunter will find himself at the mercy of a true psychopath – a man whose capacity for evil knows no bounds…